NYC Takeover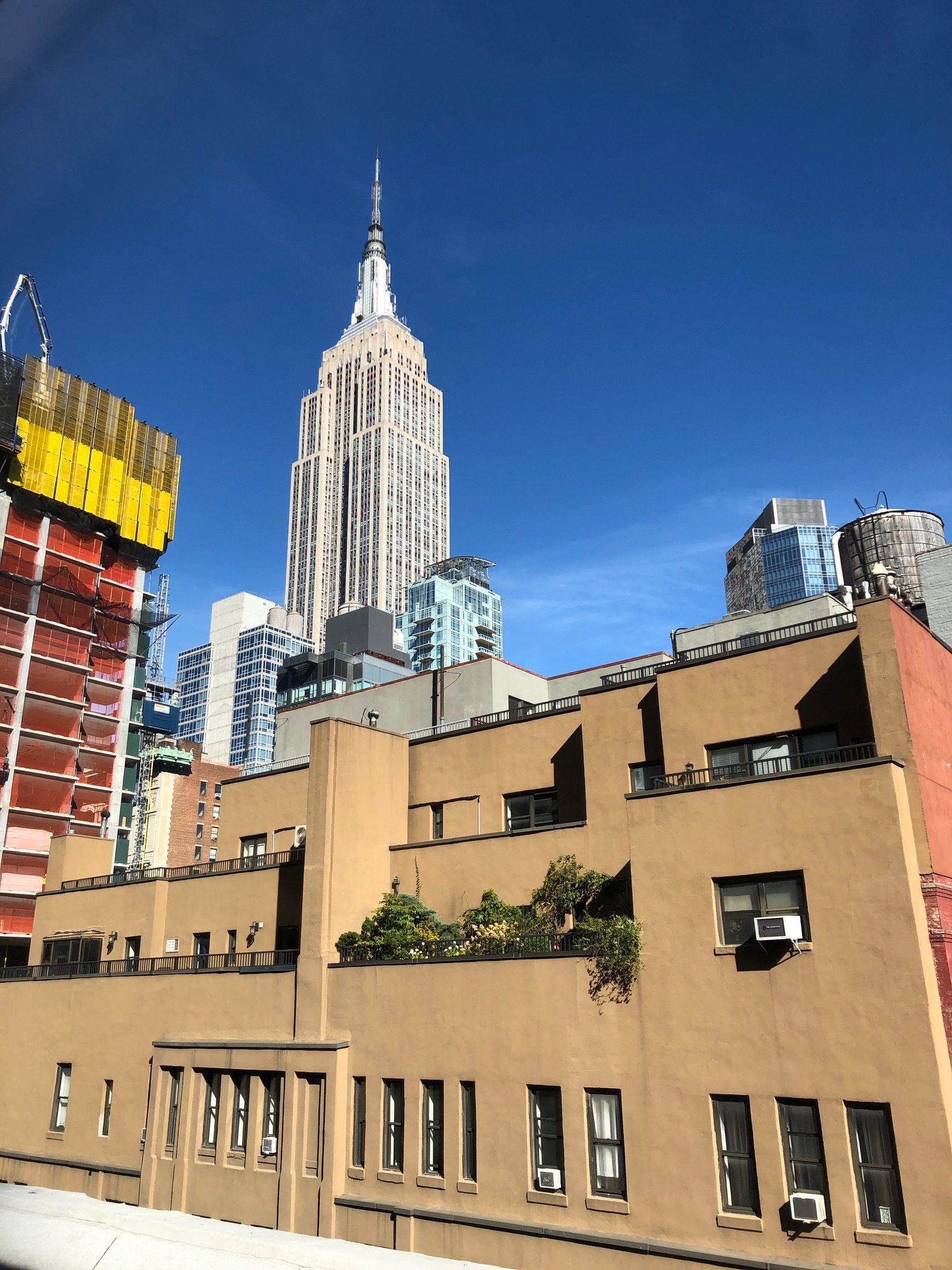 The moment I saw that The Bouncing Souls, one of my favorite bands, were playing on The Liberty Belle in NYC I knew I had to go. Not only that, but I knew instantly who I had to go with. My forever best friend Jaimie (DUH, NO BRAINER). Considering both of us grew up in New Jersey with the Souls, it was only in our nature for us to finally see them together. Not to mention the fact that NYC is our favorite city and if you didn't know… The Liberty Belle IS A BOAT! Like seriously, I didn't think it could get any better, it was fate. However for Jaimie, the whole boat thing did take a little convincing. But let's be real, she couldn't resist getting scandalous in the city with me.
After getting the concert tickets, booking my flight and finding a hotel …. we were all set! The only problem was it was a whole month away. And unfortuntely for everyone who follows me on Instagram, there was even a countdown of when the time would finally come. #sorrynotsorry. We were excited! After all, living 10 hours away from your bestie IS NOT AN EASY THING!! Building up to the day, we had all of these thoughts and ideas on how we wanted to spend our time in the city. I mean come on… it's NYC what isn't there to do? But when the time finally came, all of that changed. (And for the better might I add.)
I landed in Newark airport SUPER early the morning of October 19th. Mostly because I wanted us to have a good amount of time to explore before having to be at the pier. I was so flipping excited to see my bestie I could hardly contain myself. I remember even the night before, it was like an adult Christmas Eve, I couldn't sleep a wink! The second she pulled up we both FLIPPED OUT, gave each other the biggest hugs and needed to get the heck out of the airport chaos. (Newark on a Friday morning IS THE WORST!) Neither of us ever having to drive into the city before, experienced it in a whole new light. But I must say, Jaimie held her own and handled it like a champ. Aside from almost running a red light, ending up halfway in a cross walk and being snarled at by an older man. The best part was literally two seconds before all of this happened, I saw him standing on the corner and was calling him the cutest old man ever. Clearly I was wayyyyyy off haha.
While we were in the car on the way to find parking near the Hotel, Jaimie began asking me about our plans. And that's when it hit me. I didn't want to "plan" out our short time together. I just wanted to enjoy being with my best friend, in our favorite place and go with the flow. She couldn't have agreed more. Both of us knowing that we only had one day actually in NYC, it seemed silly to put pressure on us with a set schedule. Real talk, neither of us are good at time management either.
So we both decided we wanted to freshen up and find some grub. Since we all know the usual check in time to any hotel is typically 3pm, we needed the Hotel to hold our luggage. So after parking we headed there first. Funny story… Knowing we were arriving to the city so early, I tried to call the hotel a few days prior to ask about an early check in. Long story short, they just weren't having it haha. (That's when I realized Ohio is starting to rub off on me. Because I had no witty comeback to the lady over the phone. I just ended it with "Thank you for your time" hahaha.) But anyway… we finally arrived!
We stayed at The Redbury Hotel located in Manhattan's thriving NoMad district. Low and behold when asking the concierege to hold our luggage until check in time, THEY SURPRISED US AND ACTUALLY HAD A ROOM AVAILABLE. Jaimie and I couldn't have been more STOKED. For once, things were actually working out swimmingly. We instantly went up to the room and we were in love. It was decorated so adorable, the bed was super comfortable and the view was amazing. We couldn't have picked a better place to suit us. After lounging around for a little because were old and needed a minute to recoop, we got up to go explore our food options.
Considering we both had to wake up obnoxiously earlier than we are used to, we were both in the mood for brunch. Plus what says vacation with two besties more than mimosas? Then as we continued to make our way through Greenwich Village we decided that we were over the whole idea of that. So we resorted to our next favorite thing, tacos! Because in fact, margaritas say a lot more about bestie! haha. Luckily for me having the best tour guide, Jaimie knew just the spot! After what seemed like forever of walking (from not eating all day) we finally arrived at Burrito Loco.
Now let me just tell you, even the outside esthetics of this building told me everything I needed to know! It was so festive and welcoming that I just couldn't wait to get inside and try the food! Even walking in the servers were filled with excitement and ready to go. They made you feel at home and wanted to ensure you had fun while you were there. Everything from the margaritas to the chips and guacamole (made table side might I add) were AMAZING! I really didn't think it could get any better. Then Jaimie and I decided to spilt a taco and wow…. seriously, just wow.. I have never tasted better Mexican food. Needless to say, my expectations were way exceeded. Thanks again bestie for taking me somewhere perfect.
After some moseying around, we decided the best idea was to go back to the hotel for a nap before the show. Again, we're old and needed to conserve our energy for later. I must say, it was the best idea ever too. The bed was so comfortable that I fell asleep instantly. An hour or so later we woke up and began to get ready for the show. Easier said than done also with how cold it decided to be.
The pier was about 20 mins away (driving distance) from the hotel. Once we left the hotel we hopped in a cab (which was a lot easier for me to get than I expected) and we were on our way! Driving through the city at sundown and seeing the buildings/bridges all lit up was just remarkable. I was in complete awe. I've seen it before but something about getting older makes you appreciate things a little more.
When we arrived at the pier we instantly had a whirlwind of emotions. We were anxious, excited, nervous, and just overall pumped. We got in line, handed over our tickets and got on the boat. At first, I thought oh nooooo, it's so rocky haha. But the more we walked around and started to appreciate the view from the top deck; the more I don't notice. Thank goodness. We had some time before the first band, Swingin' Utters, came on so we grabbed a drink and took millions of pictures outside.
Moments before the Souls were about to come on we went inside. Somehow we shimmied our way through the crowd and got pretty close to the stage. I wanted to be in the heart of the music. Jaimie definitely hated me for it haha. Luckily before they started playing, we had met a pretty decent fellow who said he would protect us if need be. (We definitely needed that, ha.) Once they started, shit got real and quick (sorry for the language, there's just really no other way to put it). It only took Jaimie a few blows to the head and a couple songs before she left me semi alone up front, haha. Do I blame her? No. I just couldn't bring myself to see them and stand in the back. Personal preference.
They definitely did not disappoint with their set list. They played a total of twenty-one songs. Some of my favorites, which had me hyped, like Lean on Sheena, Hopeless Romantic, East Coast Fuck You, and True Believers. I had only hoped they would play more from the Gold Record. But beggars can't be choosers I guess. You can find the whole playlist from that night and an awesome article with photos by the amazing Pat Gilrane (IG: @njpatg) himself here: The Pop Break. Also be sure to check out Josh Casino on IG (@joshcasino) to see more photos of the show as well. When the show came to an end, the only thing I could think about was planning to see them again. This time my only stipulation was it had to be back in Jersey. If you haven't heard of them or seen them live, change both of those things about yourself immediately. You're welcome in advance.
After I found Jaimie, we both just couldn't stop ranting and raving about our night. We had so much fun. As we waited patiently to get off the boat, we started to plan our next move. We knew we wanted to get back towards the hotel and find a bar to have a drink or two. We got another taxi (this one way sketchier than the first haha) and headed to Reichenbach Hall to see an old friend who worked there. We had a couple drinks, a few laughs and went back to the Hotel to call it a night. Considering we had to be up early to head back to Jersey, which if you remember from earlier, that isn't exactly our strong suit. Our time in the city was short-lived but we definitely made the most of it.
Shout out to the Bouncing Souls for giving me a reason to have an amazing weekend with my best friend. But more importantly, thank you Jaimie for always being down for whatever, whenever. Every memory I make with you just always seems to be better than the last. I don't know what I'd do without your friendship. I love you!
P.s. guys, we woke up ON TIME & made it to Jersey ON TIME. #EASTCOASTFUCKYOU
XOXO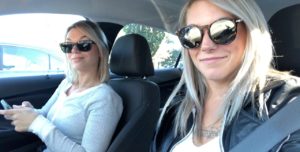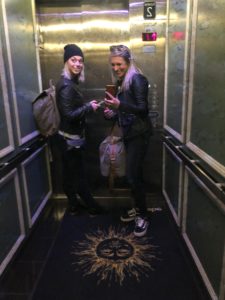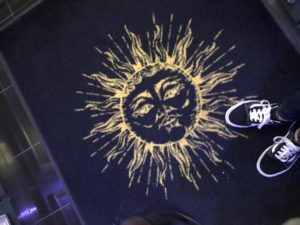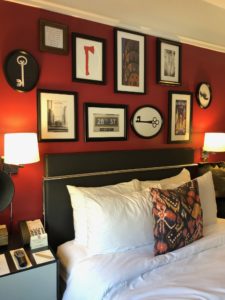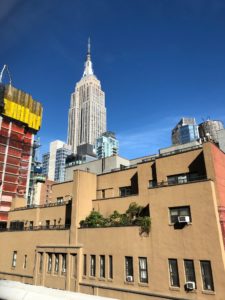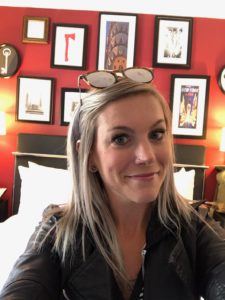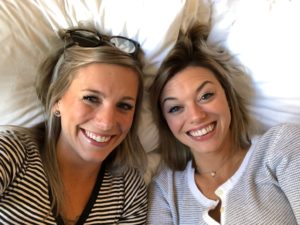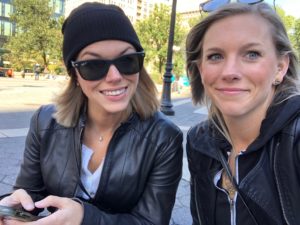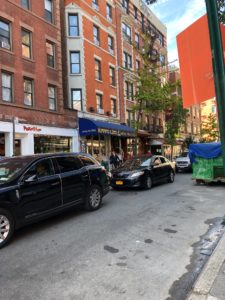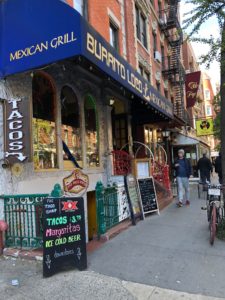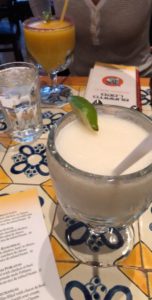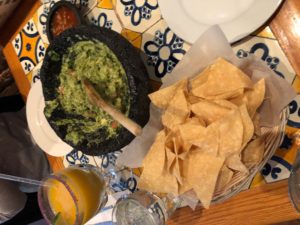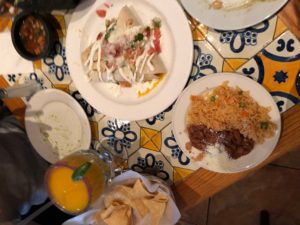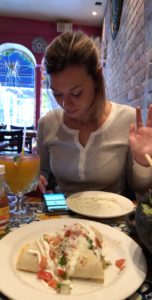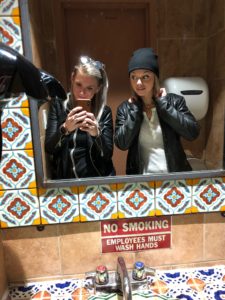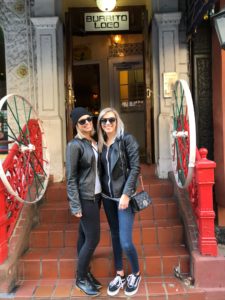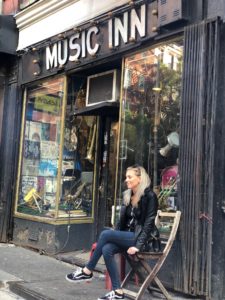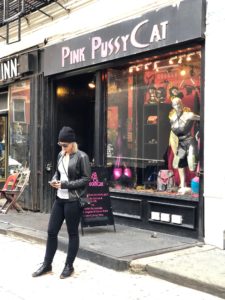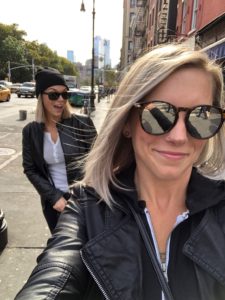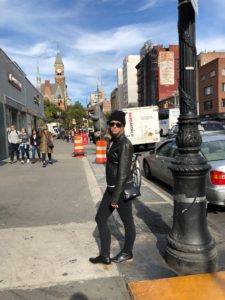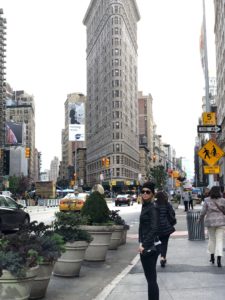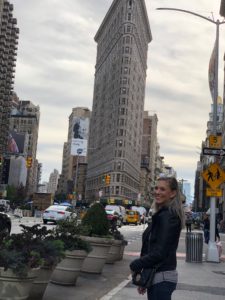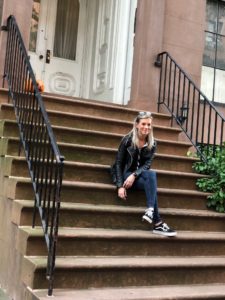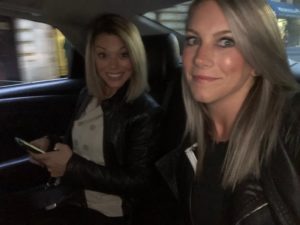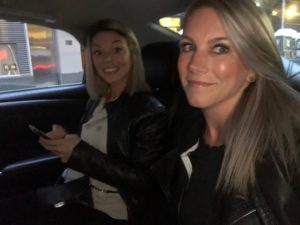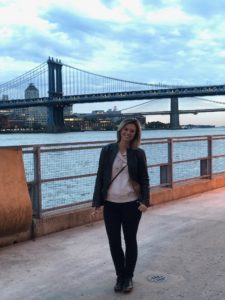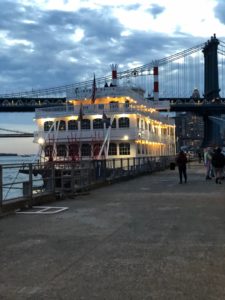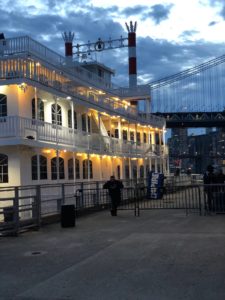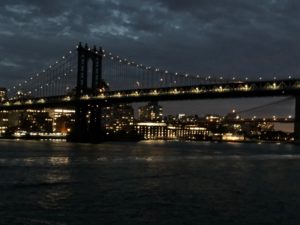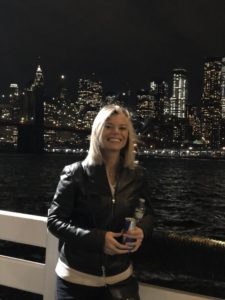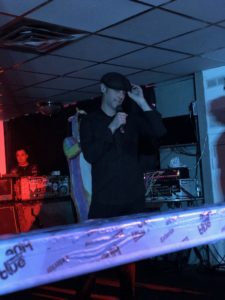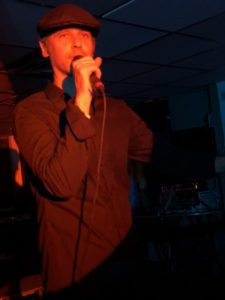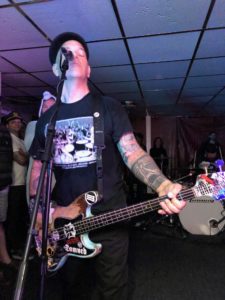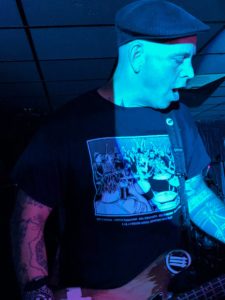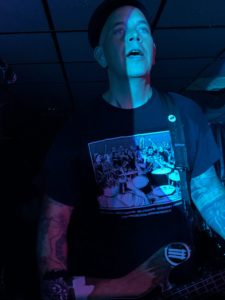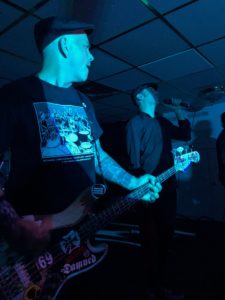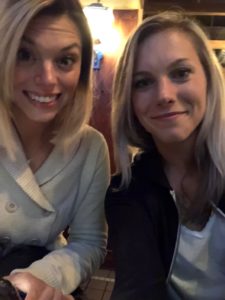 ---